The excellent trailer for
Waiting for Superman
(best documentary at the last Sundance Film Festival-2010), director Davis Guggenheim (An Inconvenient Truth, 2008) is further proof that the genre will be great representatives at the next awards season. This time, the Oscar winning director talks about the current crisis in the education system in America. Who were to blame for the situation?
An excerpt scored with the song "American Idiot" complements the controversy:
Below, the 1st poster of the film.
The phrase at the top of the art is quite suggestive: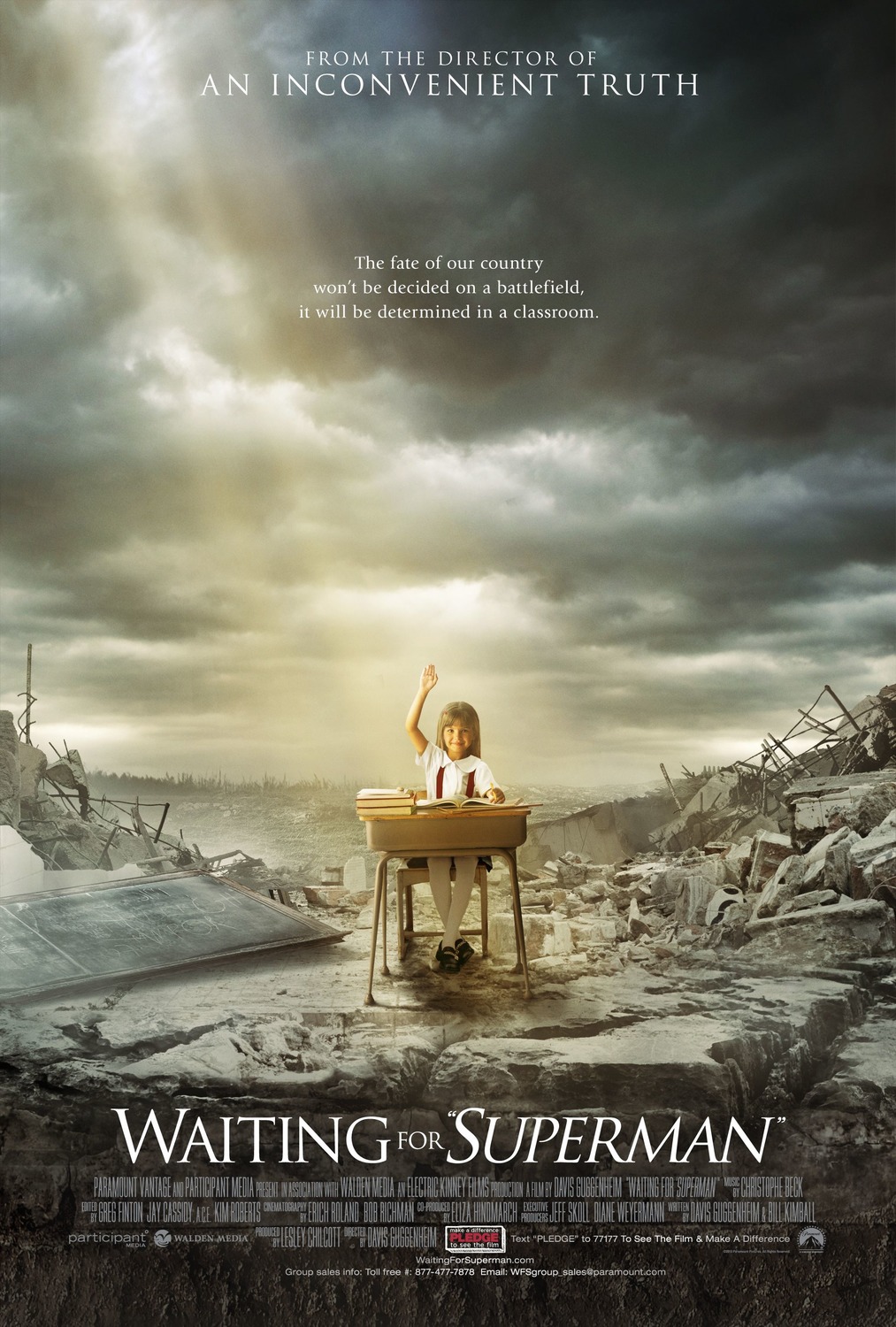 In U.S. theaters, Waiting for Superman is scheduled to debut in June 2010, restricted circuit.

All technical information for the film on IMDB by clicking
here
Tweet